copyright and
submitted by
Jim and Lois Branch.

WAYNE CO., IL

PLEASANT GROVE

MISSIONARY BAPTIST

CHURCH
This page is dedicated to the PLEASANT GROVE MISSIONARY BAPTIST CHURCH. Because of their research, Jim and Lois know a great deal of the history of this church.
Photo of Pleasant Grove Missionary Baptist Church, built in 1898. The original church was the first Baptist Church in southern Wayne and northern White Counties. It was considered inadequate and rebuilt in 1898.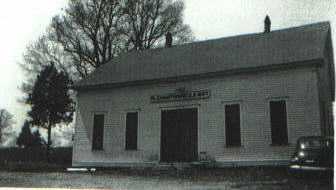 Oct 1, 2000
Copyright © Jan 1999. D. Williams;
All rights reserved.
Last rev.
Nov 9 2005 13:10:01 MDT.