Burroughs Apple Evaporator Employees, taken about 1907,

Lois wrote:
This is the Burroughs Apple Evaporator (owned by Lester Dunlap Burroughs) which was located at Zenith, IL. The photo is their employees, taken about 1907.

The only ones we can identify are
Walter Burroughs in the white shirt, back row2nd from right; Lester Dunlap Burroughs
2nd row, below window of barn, holding his granddaughter, Mabel Faye Henson, age 5
left of Mabel is Mattie (Stoddard) Burroughs, in white blouse, wife of Lester; left of her is Addie Burroughs; in front of her, 4th from left 1st row is Mabel Burroughs.

If you know who any one is in this photo or have any clueful information, please contact me.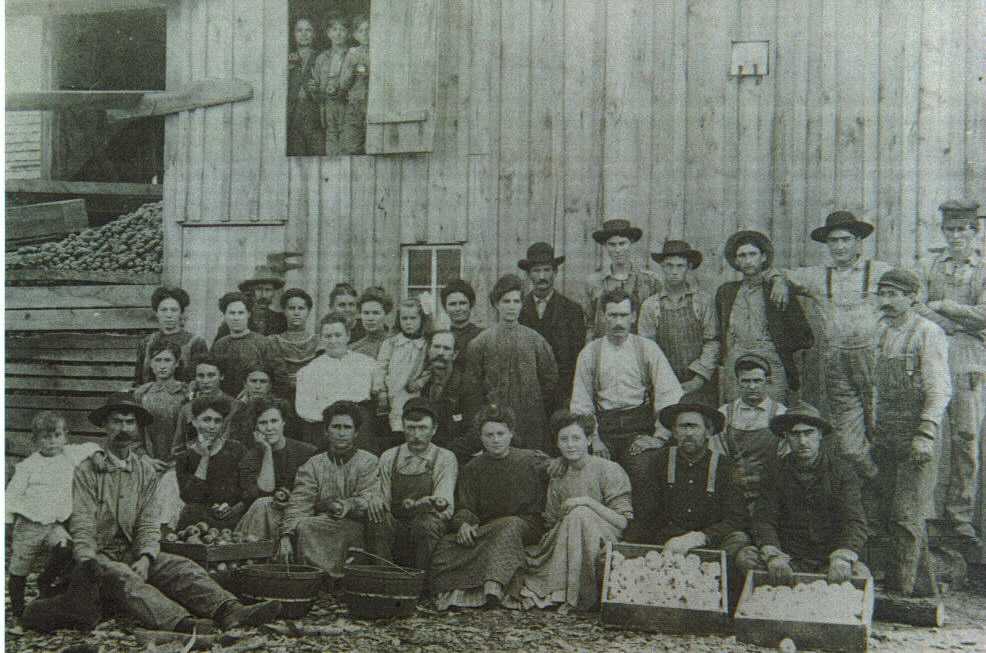 Jan 2, 2000
Copyright © Jan 1999- Dec 2007 D. Williams;
All rights reserved.
Last rev.
Tuesday, 24-May-2016 21:13:50 EDT