Welcome to the Thomas B. Lee Photo Album page. Below are two photos of Thomas in uniform.
Richard writes -
The first photo was provided to me by Jenni Leathers who had received it from Jerry Lee.
Thomas B. Lee was a member of the 48th Illinois Infantry Company "I". He was killed at the Battle of Shiloh (TN) on April 7, 1962. and is buried in the Shiloh National Cemetery. Newspaper transcripts I have researched online say that the G.A.R. (Grand Amy of the Republic) Post in Orchardville, Wayne County, IL was called the Thomas B. Lee Post.
Thomas B. Lee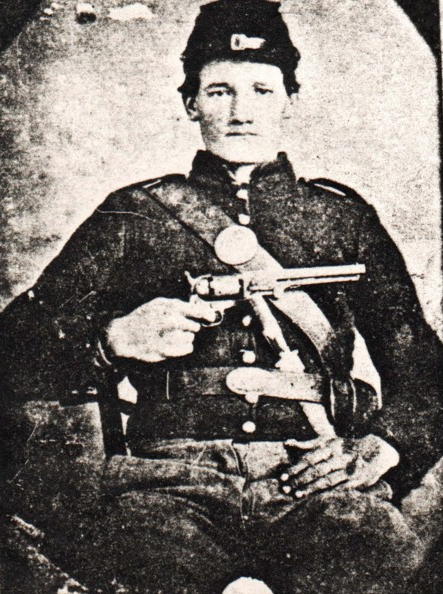 Thomas B. Lee on the right
Unknown soldier on the left.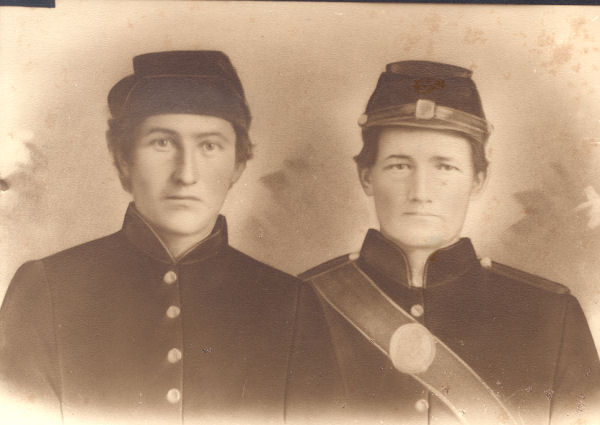 20 Mar 2006
Copyright © Dec. 1999 - 2006.
D. Williams; All rights reserved.
Last Rev.
Tuesday, 21-Mar-2006 23:13:55 MST