Submitted by
Bob and Debbie Patterson

WAYNE CO., IL

PHOTO PAGE
Welcome to JOHN FINLEY PATTERSON CIVIL WAR SOLDiER Photo Album page.
Bob writes -
Attached is a copy of a photo of John Finley Patterson, my great great grandfather. He served in the 49th Indiana Infantry but moved to Wayne County approximately 10 years later. The person sitting next to him may have been James Wade Posey Barnett; however, this is purely speculation on my part. John Finley Patterson served in the Battles of Cumberland Gap, Arkansas Fort, and the seige of Vicksburg.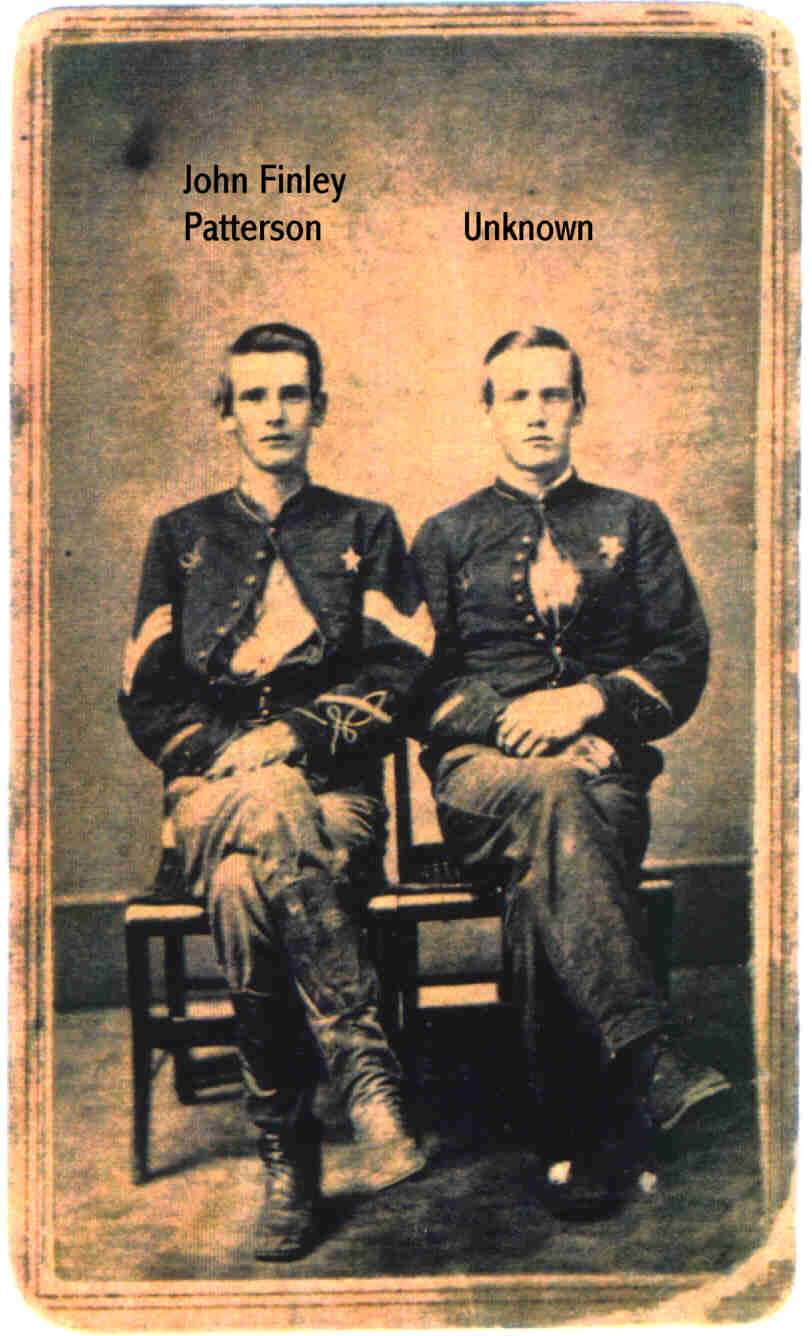 Copyright © 2006
D. Williams; All rights reserved.
Last Rev.
Tuesday, 07-Mar-2006 00:39:34 MST