Welcome to the BENNETT FAMILY REUNION 1930 Photo Album page. If you have any information on this line or can identify anyone in this photo, please contact Sandy.
Sandy writes -
My grandparents, Rosco Vern Whalen and Maude Bly Butler and Maude's parents, Washington Webster Butler and Loucetta Bennett are in the photo as well as my father as a 6 year old. Many of the families were from Wayne Co.
Go to the bottom of the page and scroll to your right to see the full picture. IF the picture were smaller you wouldn'tbe able to see the faces well.
BENNETT FAMIILY REUNIION MT. VERNON AUG 3rd 1930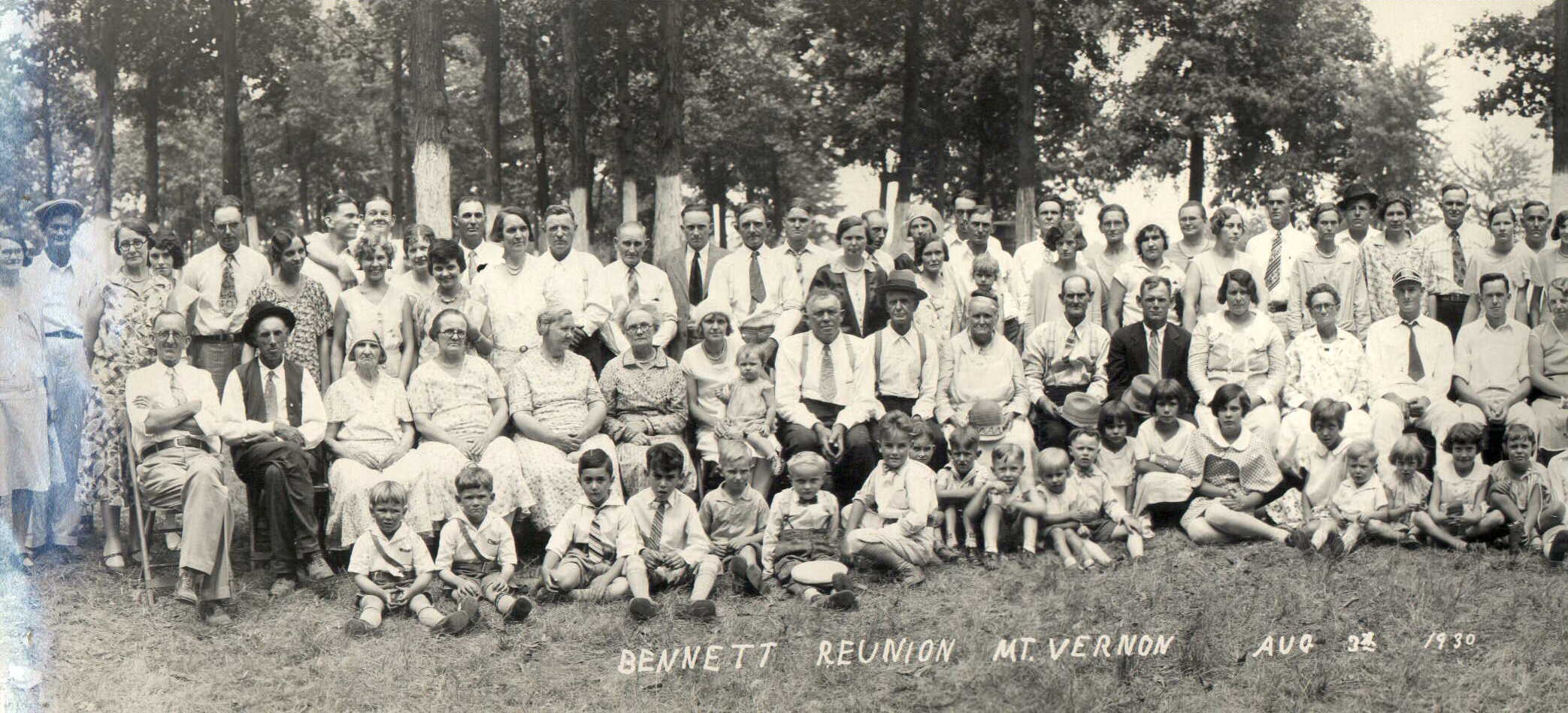 Copyright © Jan. 1999 - 2006.
D. Williams; All rights reserved.
Last Rev.
Tuesday, 07-Mar-2006 00:24:19 MST